TRIP NOTES: CHINA [Dec 2018]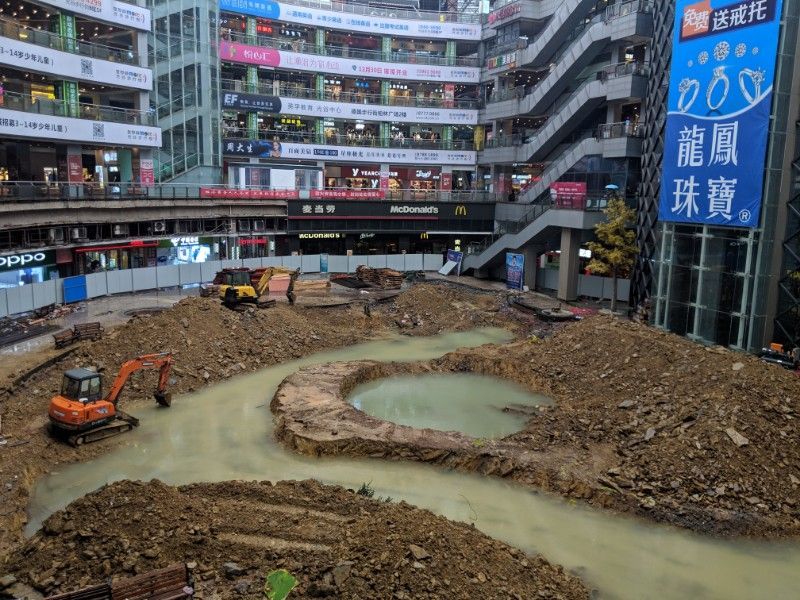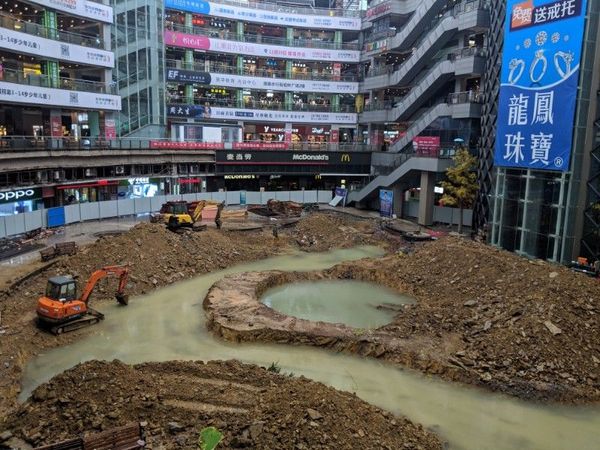 Rough notes from a week-long revisit to China: Beijing, Wuhan, Changsha, Kunming. Mix of travel tips and reflection, with summarizing thoughts at end. Written with the understanding that these stories are indicative, not representative. For context: I lived in Wuhan 2009-2010 and Beijing 2010-2014.
---
CITY-CENTERED THOUGHTS
Beijing
Wander through the Hutongs, understanding that today, these feel less lively than before. In a Jane Jacobs loss of sidewalks kind of way. In an effort to return to the smooth grey walls, with livelihoods within the siheyuan, starting spring 2017 the Beijing government has made stores brick up their alley-facing fronts. Now, consumers must follow the signs in the windows to the courtyard businesses hidden inside. Such a dampening of entrepreneurialism
And yet, walking through traditional art street Liulichang (West street is the best), seems like there's been no change
Over hotpot, former colleagues remark on how convenient (fangbian) things have become, while still sharing concern over growing automation.
Oh my God there is a Starbucks at Beijing Xi railway station (!!!)
Wuhan (really: Wuchang)
Remark on how you had thought things would be different, and yet so much is the same. Why did you think things would be different? Opening of multiple subway lines, hearing that you can buy avocados in Wuhan now (!), and the rise of Wuhan's robotics and semiconductor industry. But, in that little roundabout section of Wuchang that I knew so we'll, it felt like no change. The chaos. The construction. The infrastructure in progress. (And yet, on seeing how the chaos had died down elsewhere, don't want it *all* to go away either. Just want things to be more convenient for people so that they can focus on other things instead of how to cross a crazy intersection.)
Wuchang still has a sense of young crowded possibility. According to a Hubei native: "There are a lot universities in Wuhan, which is why the city attracts so many young people from across the country."
Make sure to check out the 3rd floor of Optics Valley Plaza: the food, the shops, the VR stalls. It feels like no change from ~9 years ago, except maybe the VR and the current infatuation with dressing in ancientHanfu clothing. Optics Valley Plaza is still the congregating place for Wuhan's many students. Their infrastructure, if you will, in absence of other meaningful ways to get around the city. These markets seem alive and well, even with the growth of Taobao.
See a show at VOX, formerly for punk rock, now a mix of electronic, folk, and post rock bands
Wander around Wuhan University & Huazhong University (HUST), getting a whiff of the burgeoning semiconductor industry
Changsha
Visit Broad Group and get a tour of Broad Town. For more, see James Fallow's 2007 depiction; much of it still holds true. Highlights: the J57 "mini sky city" building that took only 19 days for construction using pre-made steel modules (note that the building was slated for 97 stories but the municipal government only allowed 57), a stainless steel apartment building (shell completed in a day), the chiller manufacturing plant, bizarre art around the grounds, and vegetable gardens in stark contrast to the Fiat car testing track next door. In 2016, the city of Changsha granted rights to Broad Group to even sell the units in J57, but Chairman Zhang Yue wanted his mini sky city to have the right community, and simply selling off tenancies wouldn't provide that. So it continues to sit empty.
After touring Broad Town… grab a private room Chinese dinner with an old friend. After conversation over spicy Hunan food, watch Didi Daijia arrive as designated driver when your friend has too much to drink. Friend to me, "How else do you go out and drink if you have to drive home afterwards?" The driver arrives by foldable bike, places the bike in the trunk, and wears gloves when driving to not soil the customer's car.
Reflect on the likely fact that, at my core, my ideas are shaped by the belief that I as an individual can make some impact that can change the world. According to my former colleague: "The bulk of us Chinese people (born in the 1980s and before) don't think like that. I can only do the best that I can." (Although, perhaps this is where the burgeoning tech sector might be different??)
Spend time with a dear friend and her family living just outside the city center
Teach an English class to 10 year olds (and reflect on the fact that south of Yangtze there's no centralized heat). Brrr to the bones.
Take family's kids to local bathing center to see how families get their kids (even infants) to bathe.
Visit old cultural spots and hear your Chinese friends remark how different these places feel, they're not like before. Even your friends think such places are missing the former familiar chaos.
Discuss the Chinese quest for housing, and its impact to social stature, starting a family, supporting one's parents, etc
Note how much time people are willing to spend in their cars, even if it means waiting hours for parking
Remark on how Wechat and Alibaba are used to pay for everything. Hear even your Chinese friends exclaim how crazy it is how much things have changed in the past 5 years. "5 years ago, we would have never said that this could be possible."
Reflect on the concern your friends have over AI (similar to former colleagues in Beijing), when really they mean automation (e.g. automation of car parking, automation of grocery stores, etc).
Reflect on the importance of family and remind yourself to be a better Asian auntie. Why didn't you bring hongbao for the little ones???
Kunming
Eat different mushrooms and rubing (plus the suanlamian is excellent) at ShiPing Restaurant, recommended by a friend
Wander around Yunnan University and the Cuihu lake (same area as ShiPing)
Reflect on how lively parks are in China, and how wonderful it is when older people are able to congregate and talk / sing / exercise together
Consider the new meaning of distributed work (now via WeChat), albeit still mixed with live-in danweis
And lastly: consider how important it is to go back to such a familiar yet foreign place on a regular basis. The variation from your day to day is critical.
---
WHAT HAS CHANGED?
In many ways it feels like there has been lots of change since I lived in China (2009-2014); in other ways, less so. What I tend to read/hear in the news these days wrt China centers around trade wars, Xinjiang concentration camps, bitcoin mining, surveillance and social credit, Xi Dada's Pooh Bear face, and AI / CRISPR developments. But what about broader cultural change to a 1.3B+ population?
On thinking back on my recent trip, I realize I was remarking mostly on superficial cues. What about the cultural implications of change? Similar to the piece Futurism Fails on Culture , when thinking about change in the future, we think about technological changes, but rarely cultural or societal ones. And yet, it *DOES* feel like there are cultural changes afoot…
I was talking with friends recently about the impact of distribution to culture. What *is* the impact? Here in China, the change in distribution impacts not just ecommerce (although the network of commerce from the likes of JD.comand Taobao is astonishing), but payments, distributed work, and even content, too. (See this link for a good infographic on WeChat.) Mobile payments are used for everything, from car parking to utilities payment to even paying your local baozi vendor. From Beijing and Shanghai (Tier 1 cities) to Tier 2 cities like Kunming, Wuhan, and Changsha.
With the distribution of WeChat (called Weixin in Chinese), more work can be done on an individual level… even through one's personal account. For example, I met a young woman in Kunming who had moved from the countryside 3 years ago, living in a danwei and selling life insurance through her personal Weixin / Wechat account. All of her work was done through conversations online. When I asked her if she liked what she did, she said definitely, because she had a lot of freedom. That flexibility is powerful. From any random outpost, one can sell goods online, like my Changsha friend did selling "magic pants" (ie leggings) through Taobao. The distribution of content too can be felt, as more people post on Weixin about their day to day. Check out stories on the Wang Hong– internet celebrities–to get a better sense of the pinnacle of sharedom. This piece on live-streamingand this piece from Jiayang Fang of the New Yorker are recommended.
While these examples seem discrete, I *do* think the past 5 years have set a tone for change on a broader cultural level. (Of course, that will be met with: whether the government will let this type of cultural change happen, and under what level of control.) While traveling, I kept coming back to Morgan Housel's recent piece "How this all Happened." Similar to the years following WWII in America that Housel describes, it seems that there has been a "leveling out of lifestyles" in China, too. Housel writes; "People measure their well being against their peers." And in China today, it feels like more and more people live lives "that are at least fathomable to those around them."
So: I think the seeds for cultural change are there. Perhaps it's the increasingly routine advertising telling onlookers that they can "Change the world," or maybe it's the greater level of access to & comfort with more remote, distributed work. Perhaps it's simply a leveling-up in convenience and comfort that frees up efforts to be placed elsewhere. Or maybe it resides in this statement, from my friend who lives on the outskirts of Changsha when we went to a glitzy mall downtown– "we're like countryfolk coming to the big city." That's no longer true. They actually *are* city people now.
NOTE: A contrasting point that I don't go into here is related to seemingly localized events *against* leveling up. An example is Beijing's recent aims to beautify the city, "ridding it of uncontrolled development and "low end" entrepreneurship in an effort to become a futuristic tech hub." I wonder what lasting cultural tone that sets.
---
TRAVEL TIPS
Some easy things to do before going:
Get a China Unicom SIM card through Amazon (cost $20 for 2GB over 8 days). If get one from HK that works in Mainland, then can still access things like Google, Twitter. Does not include local number, but if can access something like Skype (and/or don't intend to be able to receive local calls) then should be fine. Tradeoffs.
Setup VPN (like StrongVPN) ahead of time, depending on need
Also, suggest downloading apps like Wechat, Baidu, and Baidu Maps
Keep in mind that Trip.com for travel booking has great customer service, and in English, too. Easy to buy train tickets from Trip. Make sure to show up at least an hour before train departs to pick up tickets; can also pick up tickets for rest of travel at that time. Trains typically board 20-mins before departure. And lesson throughout China: always keep your ticket!
Prepare to feel like a Luddite if/when using cash. Cannot sync foreign card to mobile payment apps without a local bank account. As of Dec 2018 the WeChat wallet trick didn't work, since need to establish account with local bank card, first.
Priority Pass access to lounges is alive and well in Chinese airports!
ONGOING ADDITIONS